Juliet McMains, Ph.D.
Juliet has a Ph.D. in Dance History and Theory from the University of California at Riverside and a B.A. in Women's Studies from Harvard University. She is currently an Associate Professor in the Dance Program at the University of Washington in Seattle.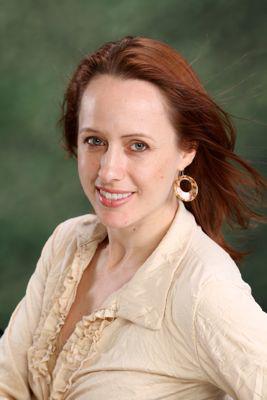 Juliet was first introduced to mambo in college when she became an avid competitive ballroom dancer, although this ballroom version of mambo bore little resemblance to that danced at the Palladium Ballroom. Her background in theatrical dance (ballet, jazz, modern) abetted a successful career as a competitive ballroom dancer, including two U.S. National Rising Star finalist titles. It was not, however, until she moved to Los Angeles in 1997 where the salsa dance boom was in full force that she began to fall in love with Latin music and the improvisational possibilities it invited for the dancer. Juliet has been a salsa addict since her first night at LA's Club Mayan, regularly dancing and teaching social salsa ever since. Her first love was LA style salsa, although she became a New York style convert while living in Orlando from 2001–2006. She has also traveled to Cuba to study Cuban son, danzón, rumba, and Yorban folklore.
As a salsa dance teacher, Juliet incorporates history lessons into her technique classes, educating students about the history of salsa music and dance, tracing both back to the Mambo Era. She is also proud to incorporate live music into her salsa classes. Juliet also teaches courses in tango, swing, and ballroom dance as well as academic courses in cross-cultural dance studies, dance ethnography, and dance research methods.
Her Publications Include:
Books
McMains, Juliet. Glamour Addiction: Inside the American Ballroom Dance Industry. Middletown, CT: Wesleyan University Press, 2006.*
* Winner of the CORD 2008 Outstanding Publication Award
Chapters/Articles
McMains, Juliet. "Hot Latin Dance: Ethnic Identity and Stereotype." In The Oxford Handbook of Dance and Ethnicity, edited by Anthony Shay. Oxford and New York: Oxford University Press, in press.
McMains, Juliet, Clare Parfitt-Brown and Danielle Robinson. "Current Problems and Methods in Dance Reconstruction: Focus on Cross-Cultural and Social Dance Reconstruction." In SDHS 2011 Conference Proceedings, edited by Ken Peirce, 123–140. Toronto, CA, June 23–26, 2011.
McMains, Juliet. "Rumba Encounters: Transculturation of Cuban Rumba in American and European Ballrooms." In Making Caribbean Dance: Continuity and Creativity in Island Cultures, edited by Susanna Sloat, 37–48. Gainesville: University of Florida Press, 2010.
McMains, Juliet. "Reality Check: Dancing with the Stars and the American Dream." In The Routledge Dance Studies Reader, 2nd ed., edited by Alexandra Carter and Janet O'Shea, 261–272. London: Routledge, 2010.
McMains, Juliet. "Dancing Latin/Latin Dancing: Salsa and DanceSport" In Ballroom, Boogie, Shimmy Sham, Shake: A Social and Popular Dance Reader, edited by Julie Malnig, 302–322. Indianapolis: University of Illinois Press, 2008.
McMains, Juliet and Danielle Robinson. "Swingin' Out: Southern California's Lindy Revival, 2000." In I See America Dancing: Selected Readings, 1685–2000, edited by Maureen Needham, 84–91. Champaign, IL: University of Illinois Press, 2002.
McMains, Juliet. "Brownface: Representations of Latin-ness in Dancesport." Dance Research Journal, 33, no. 2 (2001): 54–71.
McMains, Juliet. "Brownface: A New Performance of Minstrelsy in Competitive Latin American Dancing?" In Conference Proceedings: Dancing in the Millennium An International Conference, compiled by Juliette Crone-Willis, 12–316. Washington DC, 19–23 July 2000.
| | |
| --- | --- |
| Header photos: Mambo Aces (Aníbal Vázquez and Mike Vázquez) and Jackie Danois | Website Design: Wren McMains, Additional Credits |
7939